Mom is very special for everyone. Whatever you become in life, it is because of her wishes, blessings and sacrifices which she makes for you. She is eventually the maker of a particular person. There are very few occasions when the kids get opportunity to express feelings for her and show affection towards her. There are lots of options are available for Mothers Day Gift ideas that are offered through various sources to make mother's day special. These are the gifts which act as medium showing towards her. Surprise your mom with some memorable gifts with help of an Indiaflowerplaza gift guide.
Stylishly Handy:
The Stylishly Handy Tote bag will help your mom her essentials things while looking elegant. The jovial riptide color gives off a low-key vibe and, more than just a looker, it features comfy shoulder-friendly handle and an inside zip pocket. The exterior side pockets are ideal for her mobile or keys.
Non-Stick Cookware Set With with 1/2 Kg Eggless ChocolateCake:
Dial "F" for Flowers:
What can be the perfect gift than Flowers for celebrating this Mother's Day. She is definitely going to appreciate you even if she's no child of the 60's. It will it's your luck, if you nearby your mom this mother's day, then just choose some spring flowers and choose a bouquet online in a case your away. Now a day's many online stores helps to send flowers one city to another on same day delivery. One thing is sure; you can never go wrong with flowers for celebrating Mother's Day.
1/2 Kg Eggless Black Forest Cake with White Saree with Embroidery:
On this eve of this mother's Day, Gifts your mom with most beautiful and elegant saree with 1/2 Kg Eggless Black Forest Cake and make her feel special. These combinations of gifts would be a unique gift that any mom would be happy to receive. You can go this classic and modern combination of sending gifts to her.
Personalized gifts: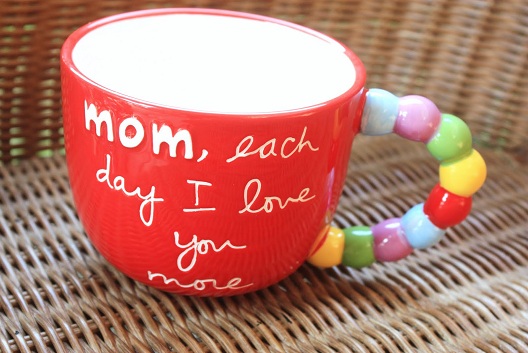 Personalized gifts are the types of gifts that are considered to be most suitable for cherished relationship. You can give a personalized touch to any gifts like wall hangings, photo frames, crystal pieces, mobiles covers and desktop showpieces with a personalized text message.